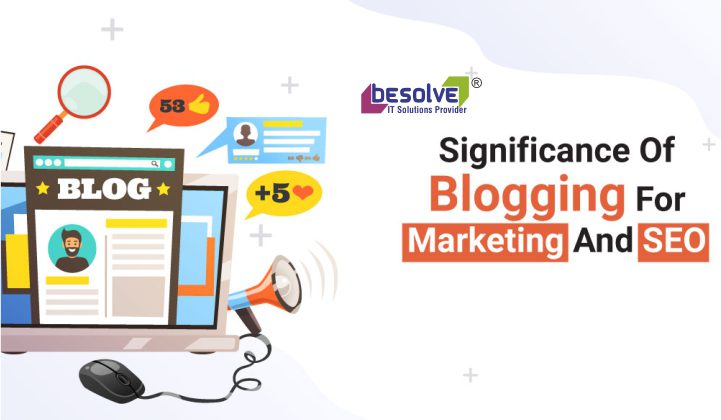 6 Factors That Make Blogging Vital for Marketing
6 Factors That Make Blogging Vital for Marketing and SEO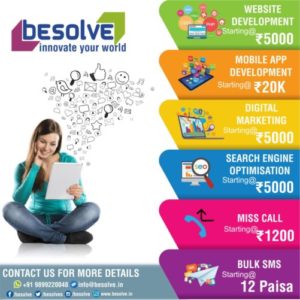 Why are blogs important? Learn about the top techniques used by SEO specialists to develop successful blog strategies that draw in and expand a target audience.
Are blogs still relevant today? The data undoubtedly supports this.
Every month, 70 million new posts are made, and WordPress alone powers 42% of the internet. As a result, blogging continues to play a significant role in online marketing plans.
In fact, a recent survey found that 90% of firms used blogs to promote their brands in the past year, out of all the content marketing formats available, including videos, infographics, ebooks, and online events.
But given the abundance of online content, how are they managing this?
They may accomplish this, though, with the correct plan, by concentrating on blogging-related priorities like SEO and spending time getting to know their target audience, which we'll cover in a moment.
However, if you're new to SEO or have experience as a content marketer, you can question whether it's still worthwhile to develop blog strategies or devote time to hiring bloggers. Indeed, it is.
Despite the fact that social media has grown to be a crucial component of content strategy, blogs are still very much alive and well.
In addition to increasing traffic, blogging can increase authority and brand recognition. Additionally, the leads and traffic become clients, which expands the audience.
Making effective blogs, though, is a different subject altogether.
Despite the fact that they are significant, it is necessary that you take the time to develop a plan that builds and engages your audience and encourages visitors to return to the website of your company.
Why Does Blogging Still Matter Today?
Let's now explore the benefits of blogging for businesses and the tactics used by leading companies to make their blogs effective in the rapidly advancing world of online marketing.
1. Blogging Promotes Loyalty And Credibility
As previously noted, blogs foster loyalty and trust. Yet how?
You will become an authority on the subjects you cover by offering suggestions and accurate information that consumers can use.
Blogs are a fantastic method to gradually grow your following and demonstrate your subject-matter expertise in your field and product line.
The EAT (Expertise, Authoritativeness, & Trustworthiness.) notion, which stands for expertise, authoritativeness, and trustworthiness, is crucial to developing content.
Google acknowledges that EAT is crucial to its algorithm and how it examines and recognises content even though it isn't a ranking criteria.
This means that your site and content must contain accurate, useful information at all times.
2. Blogging Raises Awareness
Making sure that amazing content is search engine optimised is the next step in creating great content. Blogs that address the issues that customers in your sector are asking about are beneficial for SEO.
Additionally, one surefire technique to aid enhance visibility is by including keywords in your intriguing and distinctive headings and subheadings as well as your well-researched unique content.
Another technique to improve visibility is through internal linking. Your website's other pages, blogs, and product pages can all be linked to to increase brand authority, visibility, and visibility.
To make sure you are properly addressing the issue and fulfilling the length that will help you rank on search engine results pages, it's also crucial to consider the length of blogs that are similar to the one you are discussing (SERPs).
You Must Read: Digital Marketing Overview
We'll discuss more about images later as a terrific method to improve your content and visibility. Let's now discuss brand recognition.
3. Brand awareness is increased through blogging
Your brand may stand out amid the rest of your rivals by producing fresh, original content.
Your brand is at the top of SERPs, giving them the information they require whether they are looking for answers to their inquiries or want to learn more.
The greater your blog strategy investment, the greater your opportunity to increase brand recognition through social media shares as well as SERPs.
4. Blogging Results in Fresh Leads
Customers will probably desire more of your stuff if they enjoy it.
They can join your email list, which is a great method to acquire new leads.
This makes it less intrusive than asking people to like an advertisement that asks them to subscribe to an email list in exchange for a coupon.
Blogs help establish a connection with readers before requesting their contact information, even though this is a great approach for leads.
They already enjoy your material and are interested in learning more if they choose to read through it on your website. Through the exclusive, practical information, there is a stronger engagement with your brand.
The subscription opt-in pop-up can then be added so readers can easily submit their information and continue reading at the conclusion of the blog or as they scroll.
5. Engagement Is Driven by Blogging
Most content marketers have maintaining relationships with both new and existing clients as one of their main objectives.
Consumers can share more shareable content on blogs than just postings about your goods or services on social media.
It's a fantastic opportunity to inform clients, offer advice or instructions, and strengthen relationships with your company.
Readers might become devoted customers by gradually reminding consumers of your brand through your content.
Blogs also provide many possibilities to share your material and can add intriguing stops to the client journey.
Finally, it stimulates customers to participate by introducing them to issues they are already passionate about or eager to learn more about.
6. Blogging Lets You Recognize Customer Needs
Customers typically don't have much time to read blogs, so it's critical to discover what will appeal to them in order to keep them engaged.
Blogs are designed for you to try to put yourself in the customer's shoes and respond to their questions, which can be advantageous for both you and the customer.
They receive the knowledge they require, and you have invested the time to increase your research and understanding of your target market.
A welcoming place to leave reviews and feedback can be found on blogs. You might discover fantastic places for development and fresh concepts for blog interaction.
For instance, a commenter's query can be a fantastic subject for a subsequent blog post.
It is great for getting to know customers and understanding their demands as well as providing inspiration for the future.
What Does Blogging's Future Hold?
Over the years, blogging has experienced a significant transition in terms of its optimization tactics and reader engagement best practises.
Although the emphasis is now on content as a whole, Google Trends demonstrates that content marketing and blogging eventually converge.
It is not sufficient to simply enter keywords and what you believe Google wants to hear.
Every piece of material must be carefully written and well-researched.
Let's now go into how you can rev up your blog content to make sure it's on point.
How Can You Change With the Times?
The standard to focus on when it comes to blogs is quality above quantity.
Don't write blogs just because you think it will increase the visibility of your brand.
Similar to how blogs have changed, search engines have also improved at content evaluation.
People also lack the time to read lengthy, endlessly rambling text where it is challenging to identify the main ideas.
Headings and subheadings should be entertaining and descriptive, and the material itself should be short and to the point with relevant keywords.
A topic should be thoroughly covered so that someone may grasp it, but it should also be concise with no extraneous information.
In order to ensure that your target market is actually reached and understood, in addition to accomplishing general business objectives, it's imperative to have a long-term content strategy.
The Future of Storytelling Is Multi-Channel
The channel has taken the place of the once-dominant content. The idea behind multi-channel storytelling is to provide content across several channels. There are several social media platforms and online directories where you can customise and distribute your material.
Find out where your target market congregates.
You can write material that promotes the blog and directs users back to your website on platforms like Facebook or Instagram, for example.
You can also look at directories or company listings where you can post material, such your Google Business Profile where you can post Google Posts.
Readers Are Attracted to Visual Content
Your themes can be divided up by incorporating images, infographics, brief films, and other visual information.
Additionally, it can assist you in emphasising key points, elaborating on challenging ideas, and engaging readers.
Be Seen When Searching
It's essential to provide original material and concentrate on maintaining reader engagement if you want to get visibility.
In order to avoid falling on SERPs or being lost amid other comparable material, it is also crucial to keep the client in mind when developing content.
Growing the visibility of your business may be started by doing research on what your competitors are doing and what is performing effectively on SERPs.
The ideal balance for developing engaging ranking blog content involves taking a fresh approach or expanding on what they are discussing while still providing the information that customers are looking for.
Blogs: Will They Still Be Useful in 2023?
Yes, but it's changing just like SEO. SEO basic practises are at the heart of a great blog strategy.
To ensure that your content and entire website have the knowledge, authority, and trustworthiness that search engines need, it's critical to evaluate your strategy as SEO advances.
Blogs continue to be a cornerstone of online marketing, despite all the changes.
In addition to generating leads, blogs can help your target market become more familiar with your brand. You will undoubtedly have a strong foundation of blog content if you take the time to comprehend basic SEO methods and how to reach your audience.