We specialize in the development of custom software applications. Specifically, our company carries out custom programming, database design, client-server and internet/intranet software application development.
Custom Software Development: BESOLVE® Empowering Businesses
In the rapidly changing digital landscape of the present day, businesses seek innovative solutions to streamline operations, improve efficiency, and gain a competitive advantage. Custom software development is one such solution that has proven indispensable. Custom software offers tailored solutions to satisfy the unique requirements of businesses, providing them with numerous advantages and growth opportunities. We specialise in custom software development at BESOLVE®, enabling businesses to realise their maximum potential and accomplish their objectives.
BESOLVE® recognises that no two enterprises are identical. Each organisation operates in a distinct environment that presents its own challenges and demands. Typically, off-the-shelf software solutions fall short of meeting these specific requirements, resulting in inefficiencies and restrictions. This gap is bridged by custom software development, which provides solutions that precisely align with your business processes, objectives, and industry standards.
At BESOLVE®, our team of seasoned software developers has the skill and knowledge to create custom software solutions that deliver results. We take a methodical approach that begins with a thorough analysis of your business needs. By gaining a thorough comprehension of your organisation, we are able to design and develop software that meets your precise requirements.
Scalability is one of the primary benefits of custom software development. Your software must be able to maintain pace with the growth and evolution of your business. Inflexible off-the-shelf solutions frequently necessitate costly and lengthy migrations. Scalability is built into the core of custom software, allowing you to readily adapt to changing business requirements and seize new opportunities.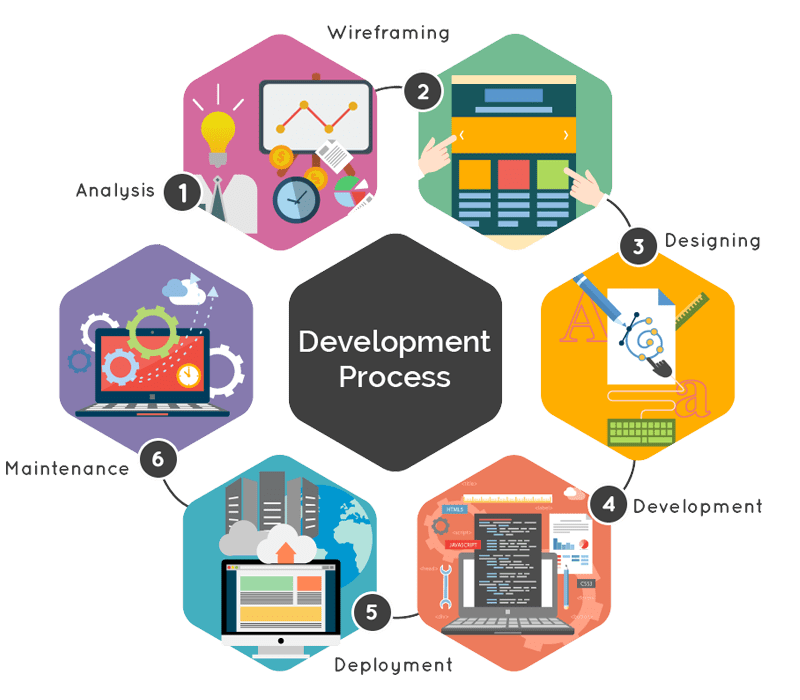 Security
Security is another crucial aspect that custom software development effectively addresses. Because its vulnerabilities are well-known and exploited, commercial software is a frequent target for hackers. In contrast, custom software is designed with security in mind from the beginning. Our team at BESOLVE® implements robust security measures, such as encryption, authentication, and authorization protocols, to secure your data and safeguard your business from potential threats.
Integration
Integration is a significant obstacle for many enterprises. Existing systems, databases, and software must frequently be incorporated seamlessly to ensure efficient operations. Custom software development permits the integration of disparate systems and applications, thereby creating a unified ecosystem that boosts productivity and eliminates data silos. Our team at BESOLVE® specialises in integrating custom software with existing infrastructure to ensure a continuous flow of data throughout your organisation.
UX/UI
Usability and user experience are essential to the success of any software product. Common software frequently fails to provide intuitive interfaces and user-friendly experiences, resulting in user frustration and decreased productivity. Custom software development enables you to create interfaces that are tailored to the requirements and workflows of your users, thereby maximising productivity and user satisfaction. At BESOLVE®, we prioritise usability and UX/UI design principles to create intuitive, engaging, and user-friendly software.
Agile development methodology
By selecting BESOLVE® for your custom software development requirements, you will be partnering with a team committed to your success. We adhere to an agile development methodology, which ensures frequent communication, transparency, and adaptability throughout the life of the project. To ensure that the final product exceeds your expectations, our team collaborates closely with your business's key stakeholders, collecting feedback and incorporating it into the development process.
Custom software development
Custom software development is, in conclusion, a game-changer for businesses seeking tailored solutions that meet their specific needs. At BESOLVE®, we combine expertise, innovation, and a customer-centric approach to create custom software that enables businesses to thrive in the digital age. From scalability and security to integration and usability, our team is dedicated to developing software solutions that foster efficiency, productivity, and expansion. BESOLVE® will unlock the maximum potential of custom software development for your business if you contact us today.
Brief Description
At BESOLVE® we follow a flexible, proven methodology to ensure our deliverables perform to specification and meet or exceed client expectations. We have a history of efficiently servicing clients of different sizes and natures, and delivering advanced innovative solutions that do work. Products that we have developed are currently in use by several companies.
Primary areas of expertise:
Custom development of Windows and Unix applications, distributed, multi-tier, client/server solutions.
Development of web applications, including premium-rate SMS, applications for mobile devices or Tab devices.
Design and development of corporate and complex information portals, websites, and e-commerce systems
Blockchain Development
Artificial Intelligence
In addition, we offer the following services:
Database design & development
Third-party testing, usability testing for applications and websites
Consulting and problem solving