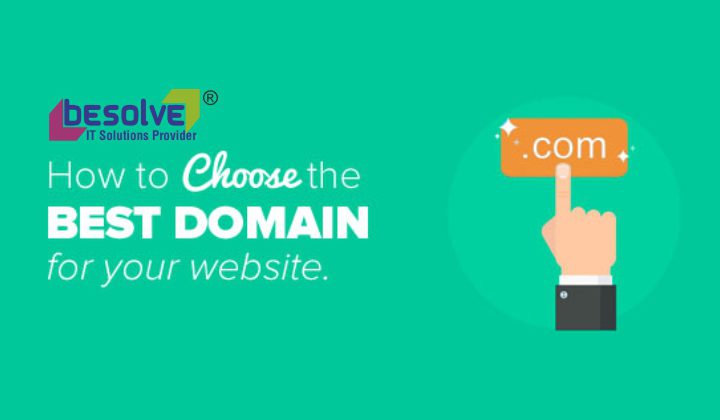 9 Tips to choose a domain name
9 Tips to choose a domain name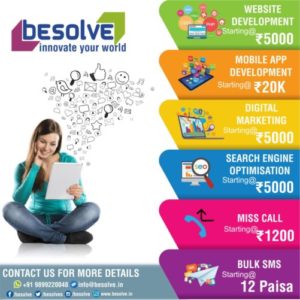 How should you pick a domain name?
An essential first step to starting a successful online business is selecting the appropriate domain name for your website. The domain name you choose to register will have an impact on everything from your organic SEO ranking to your internet reputation, brand image, and much more.
Although it is possible to transfer a domain name to a new digital identity, it is preferable to have a head start by picking a name that complements your website design.
Find the ideal name for your website, choose the appropriate extension, and register your new domain name using these 9 pieces of advice and tools.
Select the appropriate domain extension for your website.
A domain name, a group of words that define your online identity (such as my website), and an extension are combined to form a web address (e.g. .com, .in or .org). This pair of components make up the URL for your website. The extension identifies the website's type, location, and/or aim, whether commercial or not.
The most popular domain extensions among the many that are offered on the internet are .org, .com, and .net, as well as geographical extensions like .in, .co.in, and .eu.
You must be aware of their benefits and drawbacks in order to select the appropriate domain name extension.
.com,.net, and.org extension advantages and disadvantages
Currently, the.com extension is used by more than 50% of websites globally. A generic top-level domain (gTLD) is the name given to this kind of extension, and it has no geographic constraints.
All websites kinds now use this extension, which was initially developed for international e-commerce websites. Additionally, NGOs and non-profit organisations have their own domain name extension: .org.
The third most popular extension is .net, which is a substitute for .com. It stands for "network".
Mobile browser interfaces should be aware that .net domains are not preferred; instead, the .com extension will be automatically suggested when typing on these devices. As a result, if you choose a .net extension, smartphone users can unintentionally land on a competitor's website.
Extensions that are global, local, and specific
Residents of the European Union are the only people who may register a .eu domain name. Even if the information is available in many languages, the .uk extension makes sure that UK residents may access it.
Since 2012, almost 1,300 particular extensions have been approved for development by ICANN, the organisation in charge of domain name regulation on a global scale. Some of them, like .in and .paris, designate a location. Others, like .travel and .sport, define the website's theme.
Select a catchy domain name.
A brand's exposure and image are significantly impacted by its web addresses. Favorites are rarely used on the internet. They type the name of the website they want to visit into the search bar of their browser from memory.
Your website serves as the foundation for your online identity, so you should choose it carefully—just as you would when filing a trademark with the IPO, for instance.
Pick a domain name that is simple to say and write.
Users will search for your domain more frequently if it is simple to remember and spell than if it is complicated or tough. This explains why a large number of businesses choose their brand name as a domain name. To stop others from abusing them, some people even purchase multiple similar domain names with different spellings or extensions.
In order to lead customers to your website even if they do not have the proper extension, you can also reroute a number of domain names to it.
Select a brief domain name.
A domain name is simpler to remember the shorter it is. If your name is less than 12 characters long, without any digits or hyphens, you will be very easy to find online.
Why only 12 characters? For the simple reason that anything longer than 12 letters (or 3 syllables) is challenging to remember and spell. Even with a small keyboard, typing a shorter domain name on a smartphone or tablet is quicker.
A domain name can only be 63 characters long, or a whole sentence. Extensions like .fr accept a few special characters. But we advise against it because:
Because they are not accustomed to doing so, web surfers will search for the website without special characters.
URL encoding issues arise when the domain name contains special characters.
Particularly when printing paper or making graphics for social networks, your graphic message will be less successful.
A website name shouldn't just be a string of letters; it should also be an acronym and a brand that will stand out in your field of expertise.
Reverting to the fundamentals is a wonderful strategy to make sure your domain name is remembered.
A domain name should reflect your brand.
Your domain name ought to convey the idea behind your blog, your brand, or the subjects you cover in your writings. If you have a business website, it should provide a clear image of your organisation or the products you promote.
Semantic value is relevant in the context of e-commerce. For instance, eBay displays its search bar buy mode. Their company name set them apart at a period when the majority of internet sales were organised by category and search filter systems were just starting to become popular. Regarding discounts, the word "discount" is present in their domain name to emphasise their affordable costs.
Verify a domain name's availability.
You must confirm that a domain name is available before buying it. A domain name verification service is provided by BESOLVE. The availability results for various extensions, from the most popular to the most specialised, are displayed on its dedicated page. Using this technique, you can quickly see which website names are available and how much they cost.
Check if a domain name is available.
In rare circumstances, the desired domain name may already be registered yet be offered for sale. It will subsequently show up in the search results with the label "secondary market" on the BESOLVE website. The owner of the website has set a price at which you can purchase it.
Examine a domain name's past.
A domain name may have already been used to construct a website, even if it is free or available. Depending on the conditions of the contract, its right of use is restricted over a period of one to 10 years and its renewal is not automatic. The website owner will be presented with a renewal after the initial period has passed. However, under some conditions, such as forgotten renewals and business halts, some domain names are abandoned.
As a result, registries frequently have non-renewed domain names for sale.
These websites' histories could be useful. Sometimes they are traffic-producing links and anchors (redirects) from other websites. Check the reputation of an expired domain name before purchasing it, or, alternatively, see if Google and other search engines have blacklisted it.
In the second scenario, it is preferable to select an unclaimed domain name, look for a brand name, or discover a fresh term to emphasise.
Set aside a domain.
You can reserve a domain name with a registrar if you want to utilise it. Frequently, web hosting companies like BESOLVE are in charge of this reserving procedure. They are recognised by recognised organisations, such as ICANN for .com, .net, and .org domains, Nominet for .uk websites, and EUR id for .eu domain names.
Selecting a domain name frequently involves selecting a web hosting package and, in some cases, a content management system (CMS). You can create a website that is connected to this domain using this.
Register a domain name
Use your new domain name to communicate.
Your conversation will affect your future website's reputation in part. Update your email address and signature to reflect your new domain name. Purchasing an email domain from a web hosting company is simple.